Have you ever had a frustrating day at work and thought, "I could take my talents elsewhere and do so much better."? If so, you aren't the first and you likely aren't the last. Oftentimes, we see clients changing jobs for a multitude of reasons. The most common reason I hear people jumping ship to a shinier boat is for a "better opportunity." However, let's unpack what a "better opportunity" truly looks like.
The first thing you have to consider is the happiness factor. Will you enjoy this opportunity at least as much or more than where you are now? Consider if the work is more interesting. Is there less or more travel depending on what you like, fewer hours, will you like the people you work with, etc.? Is there flexibility in this job? What about this position appeals to you? If the answer is nothing and it will be worse from a happiness perspective, then don't do it, because you simply may not last long enough to make it worth it. A lot of times you can see this by the length of time others have been with a company.
In figuring out the happiness factor, it is important to understand why the position is open. In the best case scenario, the person in that role was promoted or it's a new role because the company is growing. A worse scenario is if there has been a lot of turnover in that particular position. If it's a new position, make sure the role is clearly defined. You want to make sure you understand exactly what the role is going to entail.
The next big item to look for is to understand the career track options with this position. What does this career path look like? Is there a career path and if not, are you ok with that? Does this make sense for what you want for the long term? It's ok if not, as long as it is a step toward what you want. I personally have done this myself, and it worked out well because I knew what I ultimately wanted out of that position. I didn't think I could move directly from corporate tax to personal finance, so I made a lateral move into personal tax before embarking on that personal finance route.
The next obvious thing you need to make sure of is if the compensation is right. What are you paid, along with the bonus, and what is the structure? Are there long-term incentives, and how are those paid out? What is your total compensation, and what will it look like long-term, not just in the near term? I have seen old colleagues jumping for a little more money when they should have been looking at their long-term earning position in the new role. Being shortsighted when it comes to compensation can really burn you.
Compensation isn't just what you are going to make in cash and long-term incentives, but it is also the benefits included. Benefits such as:
Is there a retirement plan like a 401(k) and do they match and/or offer profit sharing?

Is there health insurance offered and how much does the company subsidize?

Is there short- and long-term disability offered? Who pays for it? (Best case scenario is that they gross up your paycheck and you pay for it, so benefits come to you tax-free.)

Is there group life insurance? Is any paid for by the company?

How many paid days off do you get and how many holidays? Are sick days considered separate?

Do they offer maternity/paternity leave or even just a leave of absence? Are there any daycare benefits?

Are there any other interesting benefits offered? (i.e. Paid parking, commuter benefits, or even legal services)
It's often not an apples-to-apples comparison when looking at two different opportunities, so it's important to understand what you are being offered and what you are losing when moving jobs. Our clients will often negotiate to make up for lost benefits, so do not be scared to at least try. Just remember that no matter how frustrated you are, try not to quit before you have secured another position. It's much easier to get a job when you currently have a job.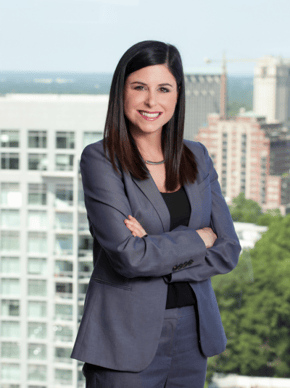 Patricia Sklar, CPA, CFA, CFP®
Patricia is a Wealth Advisor at Brightworth, where she uses her CPA and investment background to help develop and implement financial planning strategies for high net worth and high-income earning individuals. She specializes in working with corporate professionals, business owners, and members of the film and entertainment industry.