Because the smallest changes can make the largest difference in your final tab.
Tenley Desjardins and Callie Huggins
Planning for a wedding can be a tricky business, especially on a budget. We suggest having a goal cost in mind and being open about it as you meet with vendors. After attending countless weddings and researching for ourselves, here are some specific ways to navigate your wedding budget.
Say "No" Before "I Do"
We found that one of the hardest parts of planning is not the major decisions but all of the little choices in between. For this reason, it can be tempting to find a professional to take on the grunt work. Wait before you decide to hire a super expensive planner! If you can have a more lenient and forgiving schedule, attempt to take this on yourself or outsource with friends and family. You will probably want someone to help the day of, but a lot of venues have coordinators that do that for you. If you really feel you need someone, maybe try hiring someone newer in the business that may be less expensive. Saving money here can allow you to build on the fun portion of your budget- i.e., the entertainment or trip.
Fake it Til…
Real flowers are not the only solution these days. The average cost of hiring a florist and arrangements totals around $2-3K, but we have been to weddings that had flower budgets much larger than that. A creative and discrete method to save here...rent your flowers. There are multiple providers that allow you to rent a floral theme that can last for just the day! One other really cute idea we have seen was that a couple had paper mache flowers. Also, be sure to reuse flowers from the ceremony to the reception. We have rarely if ever remembered what the flowers looked like at weddings although I do remember those super creative paper mache ones.
Borrow or Be the Band
Our access to music is limitless thanks to Apple, Spotify, and others. Most of us know that one person who immediately "calls the aux" when getting in the car. You might have someone in your network who would jump on creating your dream wedding playlist. DJ not your thing? Live bands are looking for you to promote their business. There are plenty of options out there. Try finding a group that is on the rise and can give you a better rate. Don't worry, we aren't suggesting you pull a Ted Lasso! (We won't spoil it if you haven't seen it.)
"They didn't even need any money, they had magic cards" – Confessions of a Shopaholic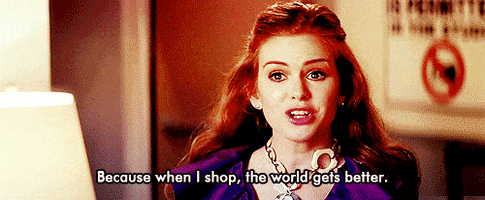 Want a free flight to your honeymoon in Cabo? You can have a magic card too! Before making any wedding-related purchases, take a moment to shop for potentially high rewards credit cards. Several credit cards offer large point bonuses for new cardholders if you spend a certain amount within the first three months. Get approved and then use that same card on every wedding cost you incur.
Go Micro
Many couples have gotten creative over the last two years with their weddings. Micro weddings and what Knot.com calls "minimonys" are on the rise. You don't have to elope to have a memorable, intimate affair. A microwedding typically has less than 50 guests and a minimony is a small ceremony followed by a future reception.
Trash Tradition
Think back to the many weddings you have attended over the years…do you remember the ceremony programs? Do you even remember the save the dates? Personally, I would rather have the invitation sync with my calendar and not have to go out of my way to mail back the RSVP that might get lost in the mail. Simply because something is "traditional" does not mean you have to do it at your wedding. Forego printed programs or menus for each guest.
The Big Picture
There are countless ways to cut costs in your wedding budget. In fact, so many that it may keep you up at night if you consider all options. Etsy or The Knot can be a fun place to get some ideas. In our experience all most people really remember is if they had an enjoyable time.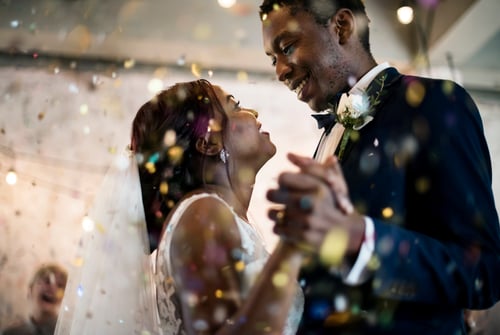 Remember, the process of designing your wedding is supposed to be part of the joyful experience but be decisive and remember your number. The money you save from these hacks can be a fantastic starting point for building your financial plan together!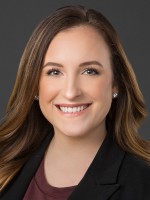 Tenley Desjardins, CPA, CFP®
Tenley is an Associate Wealth Advisor with McGill Advisors. Prior to joining McGill Advisors, she worked for a Big 4 accounting firm in the Private Client Services tax department.